MONDAY TO FRIDAY
SCHEDULE OF XHGTS 107.3 FM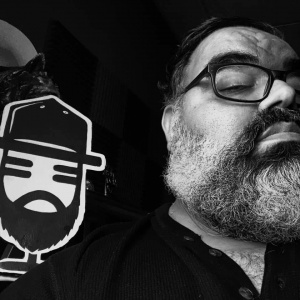 " Coffee & Magic"
Every Morning from 6 – 9 AM, "Sammy The House" brings us positive messages and news that impact our community in Sammy's own way. Sometimes brutally honest yet full of fun and laughter to get your mornings going! But always full of love and good vibes.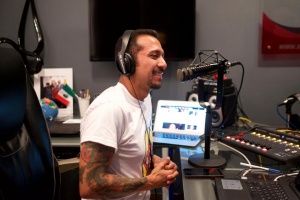 " 90's at Nine" 
Throw your cassettes and Walkman in the trash because 90's at 9 is here to give you those Good Vibrations.
Serving up the 90s greatest hits.
Hosted by Jay Ram. From 9-10 am.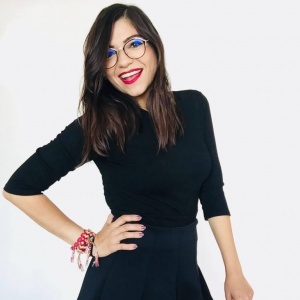 "Alma Blanco's Show"
With her charisma and sweet voice, Alma Blanco's good vibes join you every day from 10 am – 2 p.m.  bringing you up to date with interesting and informative tidbits on daily life.
And of course! The international Music of our programming.
"Hashtag"
Every afternoon, from 2-  4pm, Hazel Iraí joins you with today's best pop music along with her interesting commentary, interviews, contests and giveaways and top 10 hits. Combined with live facebook transmissions.
"Dj" 
With a passion for music and latest beats, DJ brings you the best mixes on both sides of the border. From 4- 6: 00 pm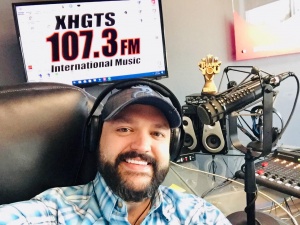 "On The Road"
A daily show highlighting current events, contemporary issues, culture, general knowledge, and humorous look at life. Join Ruben Bazán III for learning and laughter during the afternoon drive 
He also analyzes movies, music, and adds a humorous twist to ever day life. 
From 6-7 pm.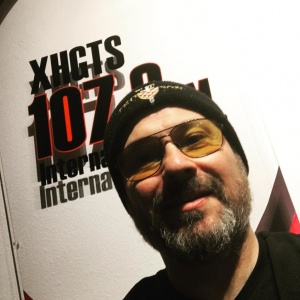 "180 Minutes of Rock"
Lobo is your awesome nightly rock star, keeping you company with 180 minutes of the best classic, alternative, and contemporary rock.  From 7-10 pm.
WEEKEND PROGRAMMING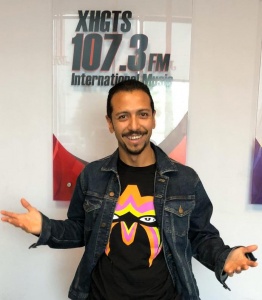 "2 Hour Indie Power"
Music, news, trends.  Every Friday from 10pm- Midnight. Hosted by Jay Ram.
"Bringing our alternative community together, one 2-hour show at a time".
2 Hour Indie Power is the product of passion for underground music and a desire for a more present alternative sub-culture for our border town.
 "Top Show International"
Known widely throughout Latin America, Karen De la Cerda brings us her highly rated "Top Show International" where she counts down the Top 15 Latin Songs in the world for the week.
Saturday from 9-10 am.
Sunday from 6-7 pm.
"Pasos De Éxito"
A weekly hour-long workshop detailing the necessary steps that today's youth must take in order to succeed scholastically in The United States of America.
Hosted by Ana Cristina Martinez.  
Saturday from 10-11 am.
"The Real Deal"
Home ownership is the American dream, but it does come with its challenges.
Victor Serna and Carlos Guzman will guide you through the treacherous waters that is Real Estate. From buying a property to selling one to renting one out, this show will touch base all the different areas of Real Estate that are a must know in the United States
Saturday from 11am – 12 pm.
"The World Chart Show"
The World Chart Show is the best in terms of today's best hits and the greatest tracks on the international scene.
Mike Savage is your weekly source for the most popular songs in the world. This weekly countdown is one of a kind and includes exclusive interviews with international artists.
Saturday from 12noon -2 pm.  & Sunday from 4-6 pm. 
RADIO SPECIAL'S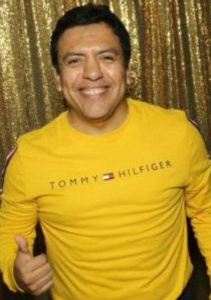 "Más Acción"
Informative spaces with our sports specialist, Roberto Gálvez Jr.
News, information, interviews and everything about sports in Laredo.
Monday to Saturday   10:40 am, 1:40pm &   4:40pm